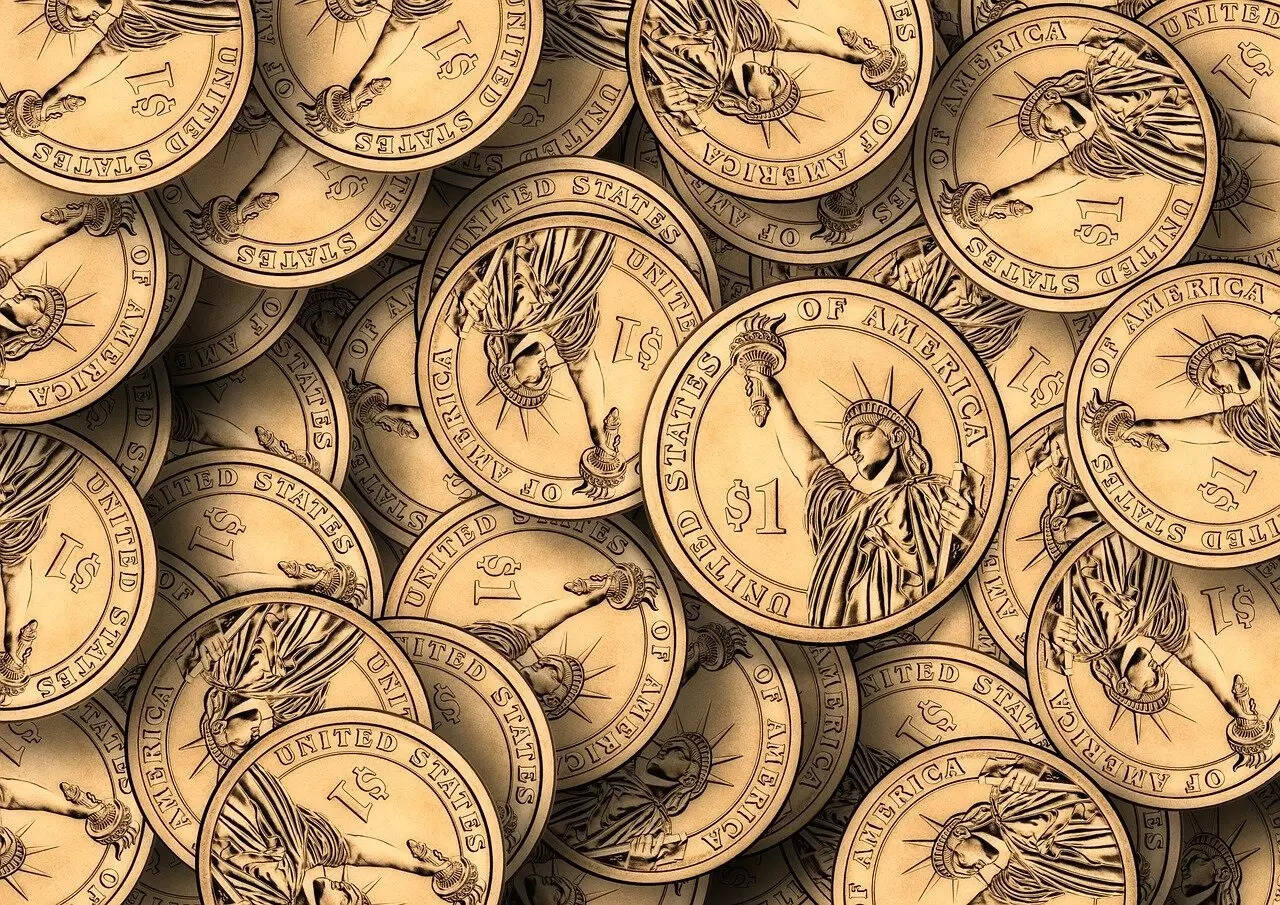 In the first month of 2023, considerable investments were again made in cloud, data and AI startups. Notable among them was activist investor Elliott Management Corp who made a multi-billion dollar investment in the cloud-based software company Salesforce Inc. Closer to home, Singapore-based cybersecurity firm Blackpanda raised $15 million in its Series A financing.
However, acquisitions dominated in January. Prominent among them was ST Telemedia Global Data Centers (STT GDC), a leading provider of data centers in Singapore, which completed a significant investment from Macquarie Asset Management in its European subsidiary, VIRTUS Data Centres. Meanwhile, Dell Technologies has acquired Israeli startup Cloudify, which is known for cloud orchestration and infrastructure automation.
Here's a quick look at some of the financing deals and acquisitions that took place in the cloud, data, and AI space in January.
Financing/Investments
Intelligent engineering platform Motion G raises more than $15 million in funding

Singapore-based Motion G, Inc. raised more than $15 million in the pre-A round led by New Wheel Capital. The startup plans to accelerate the development of data-centric foundation models, digital twin and automation software to significantly accelerate industrial engineering processes.
Singapore-based cybersecurity firm Blackpanda raises $15 million in Series A funding
Singapore-based cybersecurity firm Blackpanda raised $15 million in its Series A funding round co-led by Primavera Venture Partners and Gaw Capital Partners. The round funds the expansion of its technology-based cybersecurity services, including digital forensics and incident response. The company will further develop its underlying AI & ML cybersecurity insurtech platform. With offices in Singapore, Hong Kong, Tokyo, Manila and San Francisco, Blackpanda plans to deepen its presence across Asia. Another investor is WI Harper of San Francisco.
Activist investor Elliott Management invests in cloud-based software company Salesforce

Activist investor Elliott Management Corp made a multibillion-dollar investment in cloud-based software company Salesforce Inc, the Wall Street Journal reported, citing people familiar with the matter. Details of the deal were not available, the report said. "We look forward to working constructively with Salesforce to deliver the value befitting a company of its size," Jesse Cohn, managing partner at Elliott, told the newspaper, adding that Elliott has been following Salesforce for nearly two decades. .
AtomicJar Raises $25 Million in Series A Funding; launches public beta of Test Containers Cloud
AtomicJar, the company behind the popular open source library Testcontainers, has secured $25 million in Series A funding and is releasing Testcontainers Cloud as a public beta. Global software investor Insight Partners led the round, with participation from existing investors boldstart ventures, Tribe Capital, Chalfen Ventures and Snyk co-founder Guy Podjarny and CEO Peter McKay. New investors include Irregular Expressions, software industry veteran Walter Scott; and the co-founders of Tackle.io. AtomicJar will use the new funding to scale up its development team, increase the number and types of databases and languages ​​supporting Test Containers open source libraries, and improve the shift-left test developer experience with Test Containers Cloud.
Logistics engine Locad raises $11 million in funding led by Singapore-based Reefknot Investments
Logistics engine Locad raised an $11 million Series A round of funding to expand their supply chain platform that enables modern consumer brands in Asia Pacific to automatically store, pack, ship and track their orders in a distributed, end-to-end supply chain as a service. The round was led by Reefknot Investments, a fund anchored by Temasek and logistics powerhouse Kuehne & Nagel. The Series A funding round also saw participation from returning investors Sequoia India and Southeast Asia's Surge, Febe Ventures, Antler, as well as new investors Access Ventures, JG Summit and WTI.
Mergers/acquisitions
Macquarie Asset Management acquires a 40% stake in ST Telemedia's VIRTUS Data Centers
ST Telemedia Global Data Centers (STT GDC), a leading data center provider in Singapore, has completed a significant investment from Macquarie Asset Management in its European subsidiary VIRTUS Data Centers (VIRTUS). Through the transaction, through Macquarie European Infrastructure Fund 7, Macquarie Asset Management takes a 40% stake to become a major minority shareholder in VIRTUS. The investment will enable STT GDC to scale its operations in the European Economic Area (EEA), with new data center campuses planned in European countries, including Germany, Italy, Spain, Poland and others.
Synechron completes integration of payment services and solution provider Attra

Synechron, Inc., a leading global digital transformation consultancy, has announced that it has now fully integrated its subsidiary, Attra, a payment technology services and solutions provider headquartered in Melbourne, Australia, into the larger Synechron brand. Attra, which Synechron acquired in December 2020, is now Synechron Payments and serves as Synechron's most recent business domain. The combined forces will help financial services, banks and technology companies strengthen their operations and realize their digital reality.
Confluent announces intent to acquire Immerok to develop cloud-native Apache Flink

Confluent, Inc., the data streaming pioneer, has signed a definitive agreement to acquire Immerok. Immerok is a major contributor to Apache Flink, a powerful technology for building stream processing applications and one of Apache's most popular open source projects. Immerok has developed a cloud-native, fully managed Flink service for customers who want to process data streams at scale and deliver real-time analytical insight. Immerok's leadership includes multiple members of the Flink Project Management Committee and Committers for the open source technology, and would add extensive stream processing expertise to the Confluent team at closing.
Microsoft Acquires Fungible to Accelerate Data Center Innovation
Microsoft has announced the acquisition of Fungible Inc., a composable infrastructure provider focused on accelerating network and storage performance in data centers with highly efficient, energy-efficient data processing units (DPUs). Fungible's technologies help enable high-performance, scalable, disaggregated, scaled-out data center infrastructure with reliability and security. The Fungible team joins Microsoft's data center infrastructure engineering teams and will focus on delivering multiple DPU solutions, network innovation and hardware system enhancements.
DataStax acquires machine learning company Kaskada

DataStax, the real-time AI company, has acquired Kaskada, a machine learning (ML) company that first solved the management, storage, and access of time-based data to train behavioral ML models and direct the , delivering actionable insights that fuel artificial intelligence (AI). . Both DataStax and Kaskada have a track record of contributing to open source communities. Datastax will initially open source Kaskada's core technology and plans to offer a new machine learning cloud service later this year.
3Cloud acquires Manila-based PGSI to expand global delivery capabilities

3Cloud, LLC has entered into a non-binding letter of intent to acquire People Global Solutions Inc. ("PGSI"). Headquartered in Makati City, Philippines, PGSI operates a Global Delivery Center exclusively for 3Cloud and provides Azure application modernization and data platform consulting services. With the acquisition of PGSI, 3Cloud expands its international reach and formalizes a partnership that has delivered high-quality delivery to customers worldwide.
Forter acquires bot detection company Immue
Forter, the Trust Platform for digital commerce, announces the acquisition of Immue, a bot detection company based in Tel Aviv, Israel. The first acquisition of Forter will not only strengthen the company's existing fraud management capabilities, but also add Immue's domain-specific bot expertise.
Snowflake acquires SnowConvert from Mobilize.Net to accelerate legacy migrations to the data cloud
Snowflake, the Data Cloud company, has signed a definitive agreement for Snowflake to acquire SnowConvert, the premier suite of tools for efficiently migrating databases to the Data Cloud, from Mobilize.Net. The completion of the acquisition is subject to receipt of required regulatory approvals and other customary closing conditions.
Magnet Forensics Inc. enters into definitive agreement for acquisition by Thoma Bravo

Magnet Forensics Inc., developer of digital investigation solutions for more than 4,000 enterprises and public safety organizations, has entered into a definitive agreement with Morpheus Buyer Inc., a newly formed company controlled by Thoma Bravo, a leading software investment firm, whereby the buyer will acquire the Company, subject to obtaining shareholder and other customary approvals.
Cognizant acquires Mobica to enhance its IoT software engineering offerings

Cognizant has entered into an agreement to acquire Mobica, an IoT software engineering services provider headquartered in Manchester, United Kingdom. Mobica's services span the entire software development lifecycle, with core competencies in embedded software development, implementation, testing and implementation, and a specialization in strategic internal customer research and development projects. The acquisition significantly expands Cognizant's IoT embedded software engineering capabilities and provides customers with a deeper and broader range of end-to-end support to enable digital transformation.
Dell acquires cloud services startup Cloudify for $100 million

Dell Technologies has acquired Israeli startup Cloudify, which is known for cloud orchestration and infrastructure automation. According to reports, Dell spent nearly $100 million to buy the startup to boost its cloud services business, especially its offerings in DevOps.